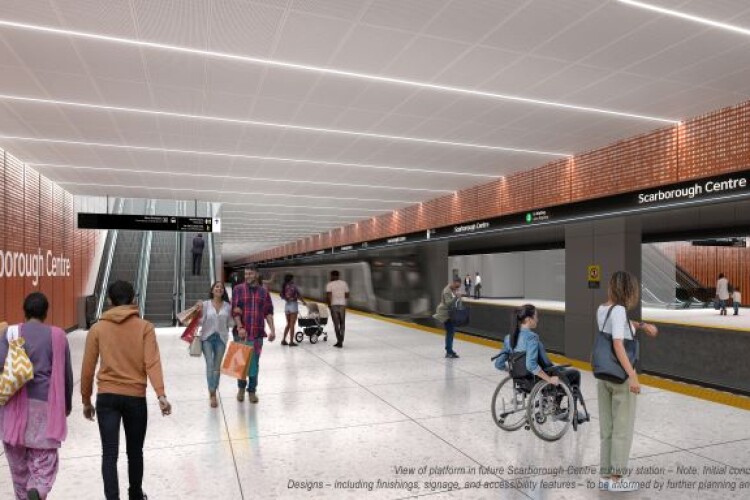 The MCS consortium, comprising UK firm Mace, US-based project management firm Comtech and French consulting engineer Systra, will act as delivery partner with Metrolinx's team to support the scheme to extend the Toronto Transit Commission's subway network by 16km and accommodate 200,000 extra daily journeys.
Already, the three firms are working as an integrated team with Metrolinx, supporting the delivery of the rail infrastructure program, GO Expansion, which was awarded in a programme delivery partner contract at the start of 2022.
As with GO Expansion, the Scarborough subway extension and Yonge North subway extension are intended to reduce travel times and improve access to jobs, schools and other important destinations throughout Ontario.
The Scarborough subway extension will bring subway service nearly eight kilometres farther into Toronto's east end, providing quick and seamless transit for those heading into and out of downtown Toronto and those travelling within Scarborough.
Meanwhile, the Yonge North subway extension will extend subway service approximately eight kilometres from the existing Finch Station into the cities of Markham, Vaughan and Richmond Hill. Once complete, both projects will connect with local and GO Transit services.
Mark Ciavarro, executive vice president for subway extensions at Metrolinx, said: "Working with MCS will help us ensure these projects are delivered as smoothly and efficiently as possible. Establishing this partnership brings us an important step closer to bringing faster, better transit to people across the region."
Got a story? Email news@theconstructionindex.co.uk